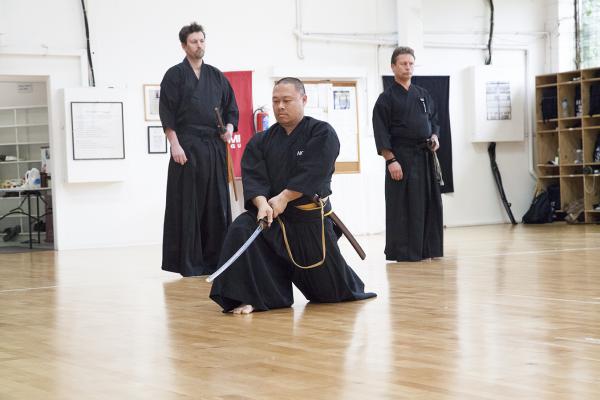 Wellington Iaidō Club will be hosting a winter iaidō seminar with Desmond Chin (3rd Dan) from Auckland.
When: Sat 28th July 2018, 9am - 5pm.
Where: Vogelmorn Hall, Wellington. 

We will be looking at going back over the seitei kata and cover what's going on in them (the story) and how this affects the timing to perform them correctly. 
Topics covered on the day are:
Reiho and etiquette for Iaidō
Bunkai of the 12 seitei kata (examining the story, breaking the kata down and bokuto work)
Jo-Ha-Kyu - the speeds and changes in kata
Ki-ken-tai - coordinating the spirit, sword and body to perform smooth kata
Enbu - performing demonstrations

All NZKF affiliated dojos welcome to attend.

Seminar fees will be $40 per person and includes lunch on the day.
For any other questions or enquires please contact Cam at info@wellington-iaido.com