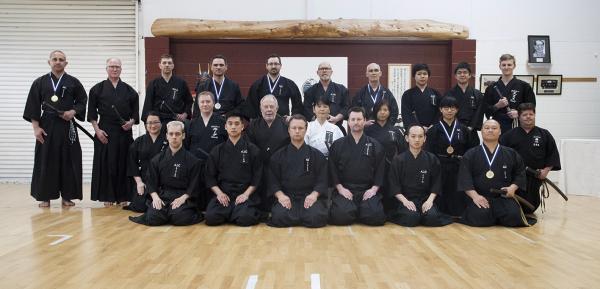 The 8th and 9th of October saw the 2016 National Iaidō seminar and Shiai (tournament).
Congratulations to Wellington Iaidō Club members that passed their gradings (Mike, 1st Dan and Stephen, 6th Kyū). We also managed to take out 2nd place in the Dan grade individual shiai!
This was also the first year Tameshigiri was introduce into the seminar format.
Successful weekend for all attendees and lots of knowledge exchanged.