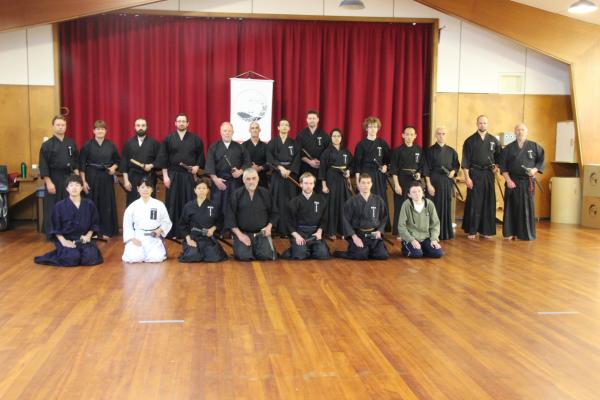 On the 12-14th September Iaidō-ka from around New Zealand gathered in New Plymouth for the annual national Iaidō seminar. From Friday night through until Sunday morning we trained hard and I believe everyone that attended took their Iai to a new level. 
We here at Wellington Iaidō are also proud to say that two of our members passed their first gradings both to 6th Kyu, congratulations Eric and Mike. Photos from the grading are over to the right. Also congratulations to all the other people that passed gradings from the other clubs around New Zealand too!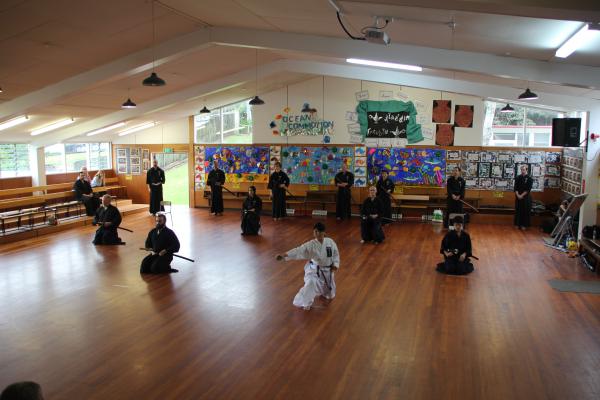 In other great news for the New Zealand Iaidō community, the New Plymouth Iaidō Association (run by Chris and Karen Jones) that hosted the seminar received news from the New Zealand Kendo Federation (NZKF) that they have been granted full affiliation with federation (after 10+ years of being a satellite associated dojo of the Auckland Kendo Club). I'm sure Chris, Karen and all training at the N.P.I.A are overjoyed with this outcome.
We will continue to integrate all the learning and knowledge from the seminar in our training here in Wellington and are currently in the process of gaining a satellite association ourselves (with the help of Canterbury Kendo and no doubt we'll learn from Chris and Karen from New Plymouth how best to approach this process so that it lasts the test of time).


These seminars are great for brining together all those in NZ that love Iai and want to expand their skills and grow Iaidō as a martial art here in NZ.
Looking forward to the next one!